Discover our 2022 Evolutions!

After more than 25 years of neuroscience research, NEUROFY is the only patented system.
According to published scientific studies, NEUROFY uses 3D tracking of multiple objects to improve the efficiency of your brain. NEUROFY improves situational awareness, attention, executive function and cognitive endurance. These results are long-lasting and measurable thanks to our integrated cognitive tests.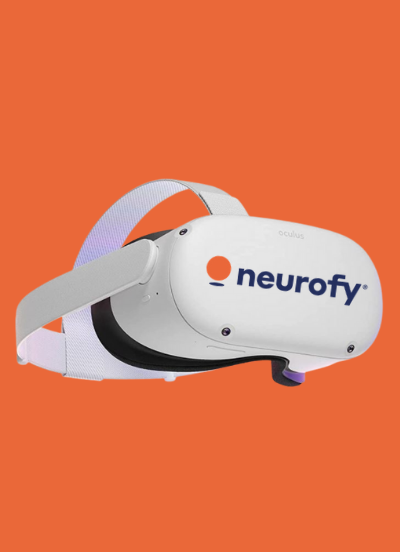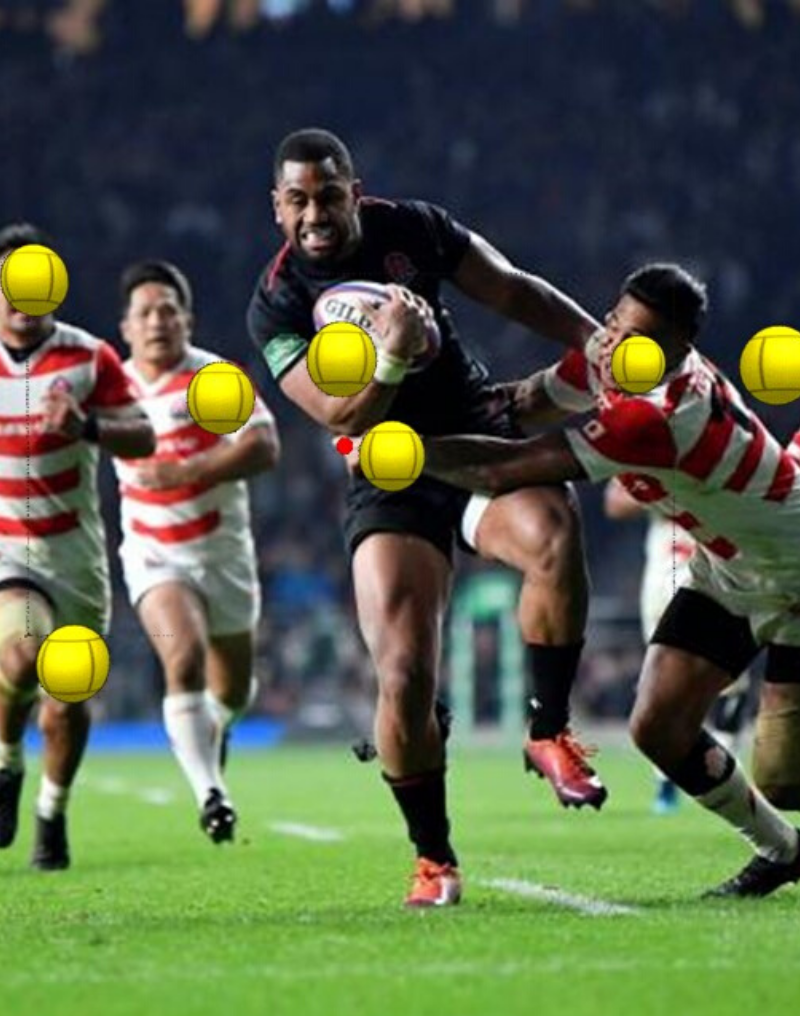 Visual disruptors.
Acoustic disruptors.
Facilitates rehabilitation after concussion.
NEURONAL TREATMENT
NEUROFY improves attention, executive function, working memory and processing speed
TRAINING DURATION
Only one hour of training per week strengthens basic cognitive skills
TRANSFER TO THE REAL WORLD
Cognitive VR training transfers all the benefits gained in sports and education.
Web application for driving training
VR app for Oculus GO and QUEST 2
Sending results and monitoring progress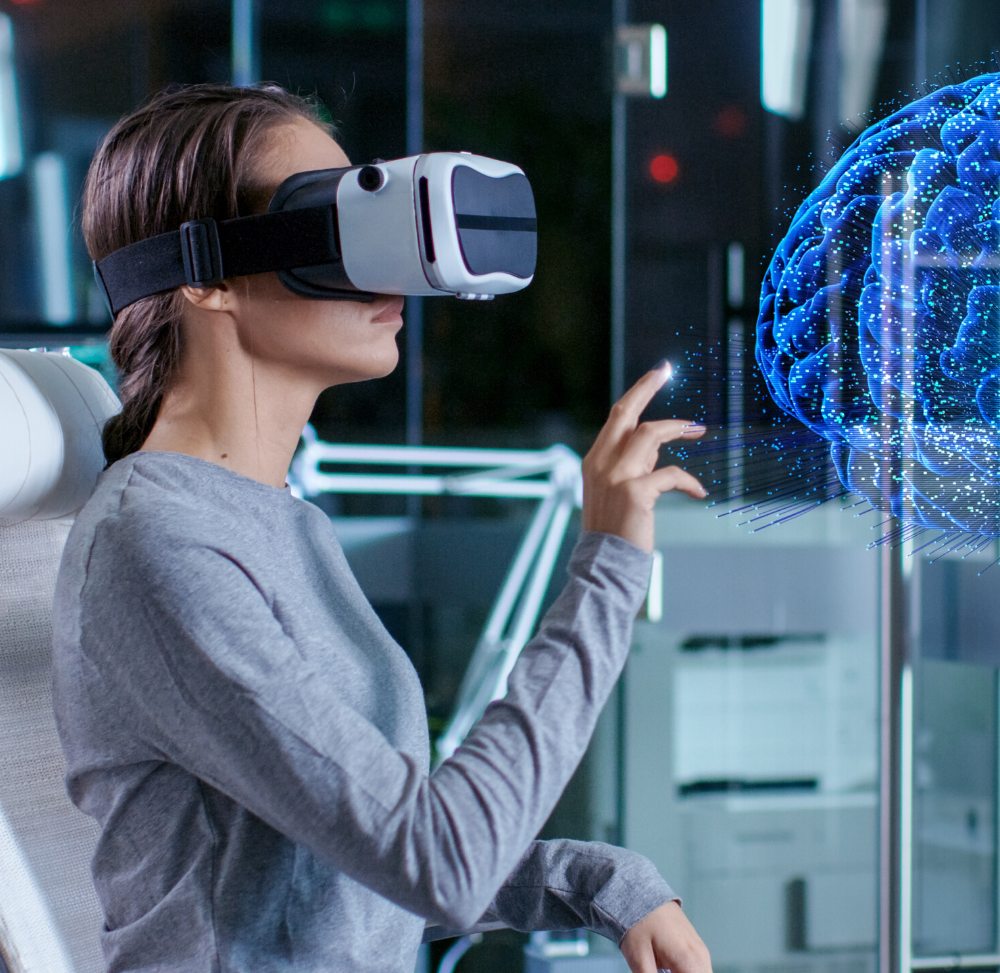 WE HAVE NOTHING WITHOUT EFFORTS
Cognitive training.
Real Results.
The reflex, the cerebral part of the movement, cannot be fully developed during physical training. With virtual reality, NEUROFY separates and maximizes cognitive training by dissociating it from the physical aspect.
Thanks to the interface, the coach can personalize, analyze and optimize the athlete's training.
THE SPORTS MOVEMENT IN 5 STEPS
At the time of the stimulus, you need to :
Be focused: no stray thinking
Understand and treat the situation: peripheral vision
Be fast
OPTIMIZED COGNITIVE TRAINING
With virtual reality, NEUROFY separates and maximizes cognitive training by dissociating it from the physical aspect. Only the cognitive is used to improve detection time.
Scientific point of view
"A use of the 3D-MOT approach in virtual reality is optimized by the design of NEUROFY and its technological possibilities."
"The strength and originality of NEUROFY are the ease of use of the system, the specific and individual monitoring by a virtual coach, the integrated and real-time evaluation of performance using the validated COGMED and the combination of tasks. visual and auditory which, to our knowledge, will be used for the first time in such an approach. "
Dr Michael REBER, Ph.D. KREMBIL Institut, Toronto Canada
Sports point of view
"Since the beginning of my training with NEUROFY, I have been much better on my decision-making. I can better analyze things on the ground and therefore place myself to tackle or avoid collisions. "
Fabrice METZ, second line at section paloise, Rugby TOP14 France, October, 19th 2019, SUD OUEST.
 Educational point of view
"For the past 6 months, I have been training with NEUROFY to improve my ability to concentrate and my results at school. My teacher saw progress in my behavior and my grades improved. My attention deficit leaves me alone and it feels good. "
Used by elite athletes to improve human performance, by clinicians to improve patient cognitive skills and by students to stimulate learning – NEUROFY transforms lives, no matter where it starts.
Achieving elite levels of human performance is as much mental as it is physical. Training your mental abilities can provide an additional benefit in any situation.
NEUROFY is designed to rapidly improve the high-level cognitive skills that are necessary for better attention, awareness and decision-making.
Focus on key gaming opportunities
Filter incoming sensory distractions
Stay sharp under high pressure requirements
See more opportunities in all situations.
Interpret body language more effectively.
Slowly slow down your environment
Respond faster and more efficiently
Improve the accuracy of your answer
Avoid overly impulsive actions
NEUROFY is an ideal way to improve a wide range of mental skills that are fundamental to learning skills. Simple but fun, and fast but difficult to do, NEUROFY is a practical and current tool for students with learning difficulties or for those who want to excel in their academic performance. NEUROFY can help to remove a disorder blocking the intellectual development of a child and to reinforce its own learning. When a student begins to experience new levels of clarity, mental focus and self-esteem, tasks that seemed unachievable become pleasurable and the path to improvement becomes natural.
Selective Attention: Focus on the task at hand and eliminate distractions
Sustained and shared attention: Maintain concentration over extended periods and manage multiple flows of information
Inhibition: Control behavioral impulses and react appropriately
Hearing and visual processing: Hear, see, sort and understand more information
Many factors affect our daily ability to function well mentally. Stress and fatigue can impair thinking and reduce alertness. The natural effects of aging can slow down thought processes and reduce consciousness. The cognitive challenges of everyday life can make mental tasks overwhelming. NEUROFY is a tool designed to help you overcome these challenges with increased vigilance, awareness and attention to function well on a daily basis.
Vigilance: More precise thinking, reactivity and willingness to focus on the task at hand
Awareness: Keep track of important things going on around you, even when you're feeling overwhelmed
Warning: Filter out distractions, refine focus and stay focused on what matters most
With the OCULUS GO VR glasses or the Quest 2 and the web interface
VIRTUAL GLASSES AND ITS APPLICATION
Regular work, according to his availability, where he wants, when he wants
Training sequences in the physical rest phases
INTERFACE ON SMARTPHONE, TABLET, COMPUTER WITH MIRRORING ON BIG SCREEN
Choice of program specific to the athlete's needs
Dashboard of the evolution of cognitive skills of athletes
To get more informations, just let us your contact informations. 
A product designed, developed, patented worldwide and marketed by NEUROPOWERTRAIN SARL – Switzerland
(patent US20200126304 / EP3624088)